PROFESSIONAL
ADVERTISING MATERIALS.
WE Care about YOUR DESIGN,
You Attend To your core business.
PACKAGING DESIGN
GRAPHIC DESIGN
IMAGE EDITING
A lot of ideas in your head, but not the time or the right tools to realise them?
The printed packaging or brochure looks different than you imagined?
Or overwhelmed as there are too many options in materials and printing processes?
Preferably you want to do everything yourself?!
But you lose time and money
if you inefficiently spend time on projects
that you can also outsource!
We help you to achieve a
professional
external appearance,
with
first-class
advertising materials and print products.
LESS WORK + LESS WORRIES
= MORE TIME
We know how frustrating it is – you would love to do it all yourself –
but you don't have the right tools or the time!
So why not hand over everything to do with design, layout and its realisation?
We create materials with a lot of care and love for the product
and above all with the necessary expertise.
Quite simply, we create high-quality packaging designs, advertising and sales materials for busy entrepreneurs and marketing staff.
If you wish, we can also manage the entire production process.
So that the end result matches their requirements,
and they can continue to take care of their core business.
we have had the trust of many customers – some regular customers have worked with us for as long as 27 years!
We work for a variety of companies from different lines of business,
ranging from international to local enterprises.
Trust and respectability are important aspects of our work and we respect your privacy.
That is why we share only a few of our wonderful customers.
Contact us.
Let us know what we can support you with. We will exchange ideas and find the best solution for you.
We design your project according to your wishes
Your packaging, brochure, trade fair design, business stationery, or whatever you need at this moment.
You hold the sales materials in the hand that you always wanted.
Material, colours, processing are optimal – in a few words: everything fits!
YOU NEED FOR A SUCCESSFUL EXTERNAL APPEARANCE!
Graphic design​
We design your brand-new advertising material or business equipment to your personal needs, wishes or according to your CD (which we could also develop for you).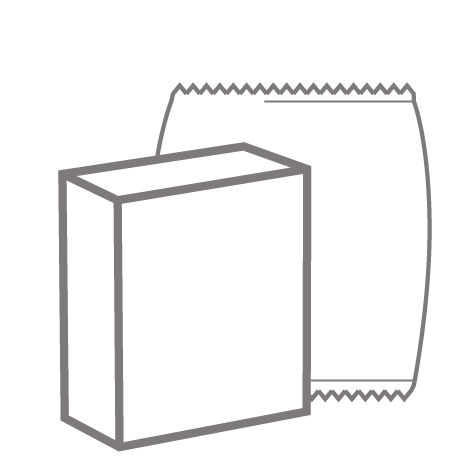 Packaging design
We design your packaging so that your product looks its best - no matter what shape. The Food Information Regulation (LMIV) of the food industry is as important a part of our process as reading complicated cutting die drawings.
Final artwork​
We will make sure that not only the layout but also the final stage of your product looks its best. No matter which format or printing process, we will finalize your data – also according to technical specifications.
Lithography/Retouching​
Simple colour adjustments, overlays or elaborate retouching make your pictures outstanding.
We can also help, even if the prototype is differs from the final product. On top of that, we offer complex montages as an alternative for photo shoots.
Confidentiality/White label
We offer you support and know-how when you need it the most, just like a separate department and – if necessary, under a White Label.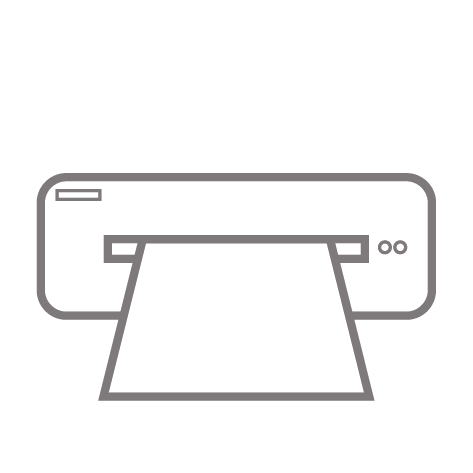 Digital proofs
Our proof system (GMG/ EPSON) develops colour reproducible proofs, which allows you to check the reference colour shades to reduce faulty prints, colour deviation or other unwanted surprises before the serial print/ final print.
Environmentally friendly
Paper made of grass or even cotton? We have multiple possibilities, varying from FSC certified, BlauerEngel or Ecolabel and CO2 reduced print to offer.
even more​ ...
Those were only our main focal points, but we have a lot more to offer, e.g. logo design, showroom concepts, advertising/ promotional materials etc.
But the most important thing is that we love what we do – and this makes us your best choice.
You can get some more detailed insight into our work and our agency. Feel free to browse through pictures of our recent and past projects. If you need/want more information on the projects, please contact us.
PRODUCTION UNIT. Gesellschaft für Werbung mbH was founded in Dusseldorf in 1993.
More quality of life and fewer traffic jams are reasons why the owner-managed
advertising agency has been located in Geilenkirchen.
Our internationally operating agency works on a business-to-business level with qualified specialists and expert knowledge. The content, design, haptics and quality of the print media are of highest importance, especially in today's digital age.
No matter if you need know-how or support to realize your ideas or you want to outsource the work of your marketing department – we are the perfect experts for you. Promptness, efficiency and reliability are some of our best features. Furthermore, as a customer you get your personal contact and you benefit from our many years of experience.
Customers appreciate our working methods, which is shown in business relationships that have been established 27 years ago and are still active up to today.
As full-service agency we serve all your needs – of course! Anything from A to Z – for sure! However, we do have some key competences. Print, final artwork and image editing are our prime skills.
We also have a far-reaching network of experts and suppliers. That way we always find the fitting solution for all our customers.
As your partner we are by your side, from your first idea to the final product.
We design anything you can touch or print. We develop and provide print data, offer you different materials, choose the best suppliers and compare the best offers. Furthermore, we take care of the printing workflow and check the final product before you receive it. You can book this all-inclusive service or – if preferred – only parts of our services.
Sorry, we are not hiring at the moment.